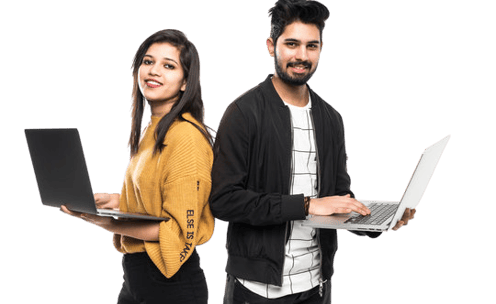 At SyncThink, You will work with the most talented designers, content writers, marketers, and thought leaders to shape the future of advertising.
drop your resume to career@syncthink.in with the subject line of job applied for.
The Graphic Designer job description includes the entire process of defining requirements, visualizing and creating graphics including illustrations, logos, layouts and photos. You'll be the one to shape the visual aspects of websites, books, magazines, product packaging, exhibitions and more.
Proven graphic designing experience

A strong portfolio of illustrations or other graphics

Familiarity with design software and technologies (such as InDesign, Illustrator, Dreamweaver, Photoshop)

A keen eye for aesthetics and details

Excellent communication skills

Ability to work methodically and meet deadlines
Business Development Executive
The business development executive is a great asset to any organisation. A talented BDE can bring in new business and improve the fortunes of any company.
If you are dedicated BDE who is professional in their approach to work, you will be able to achieve your business goals on time.
Excellent writing and communication skills

Excellent writing and communication skills

Interpersonal skills and ability to build rapport with clients

Good listening and problem-solving skills

Time management skills

Critical thinking skills

Ability to identify potential leads

Ability to communicate with managers, directors, VPs, CxOs

Create company intro and pitch for service

Write a pitch for email and social media

Do cold calling, email campaigns, and social media campaigns
Digital Marketing Executive
We are looking for an experienced and result-driven Digital Marketing Executive to join our awesome marketing team! As a Digital Marketing Executive at our company, you will be responsible for setting up, implementing and managing the overall company's digital marketing strategy.
Build, plan and implement the overall digital marketing strategy

Manage the strategy

Manage and train the rest of the team

Stay up to date with the latest technology and best practices

Manage all digital marketing channels

Measure ROI and KPIs

Prepare and manage a digital marketing budget

Oversee all the company's social media accounts
Gaumti Nagar, Agra Road, Aligarh Near Star Height Appartment, Uttar Pradesh INDIA-202001 | Ph. +91-571-3561044
copyrights 2021 by SyncThink Communication